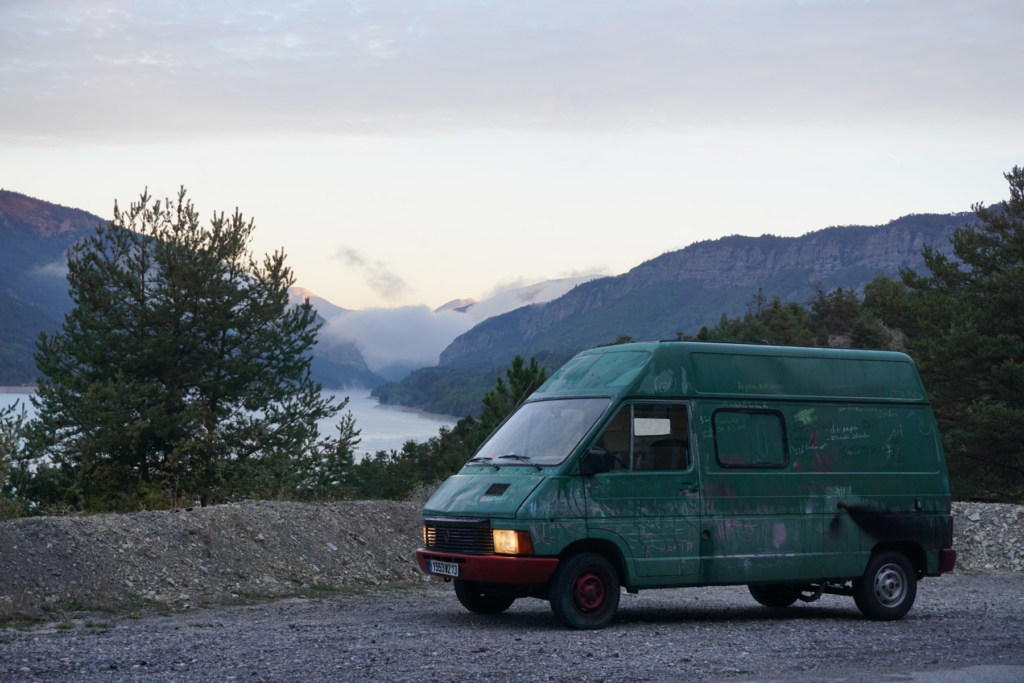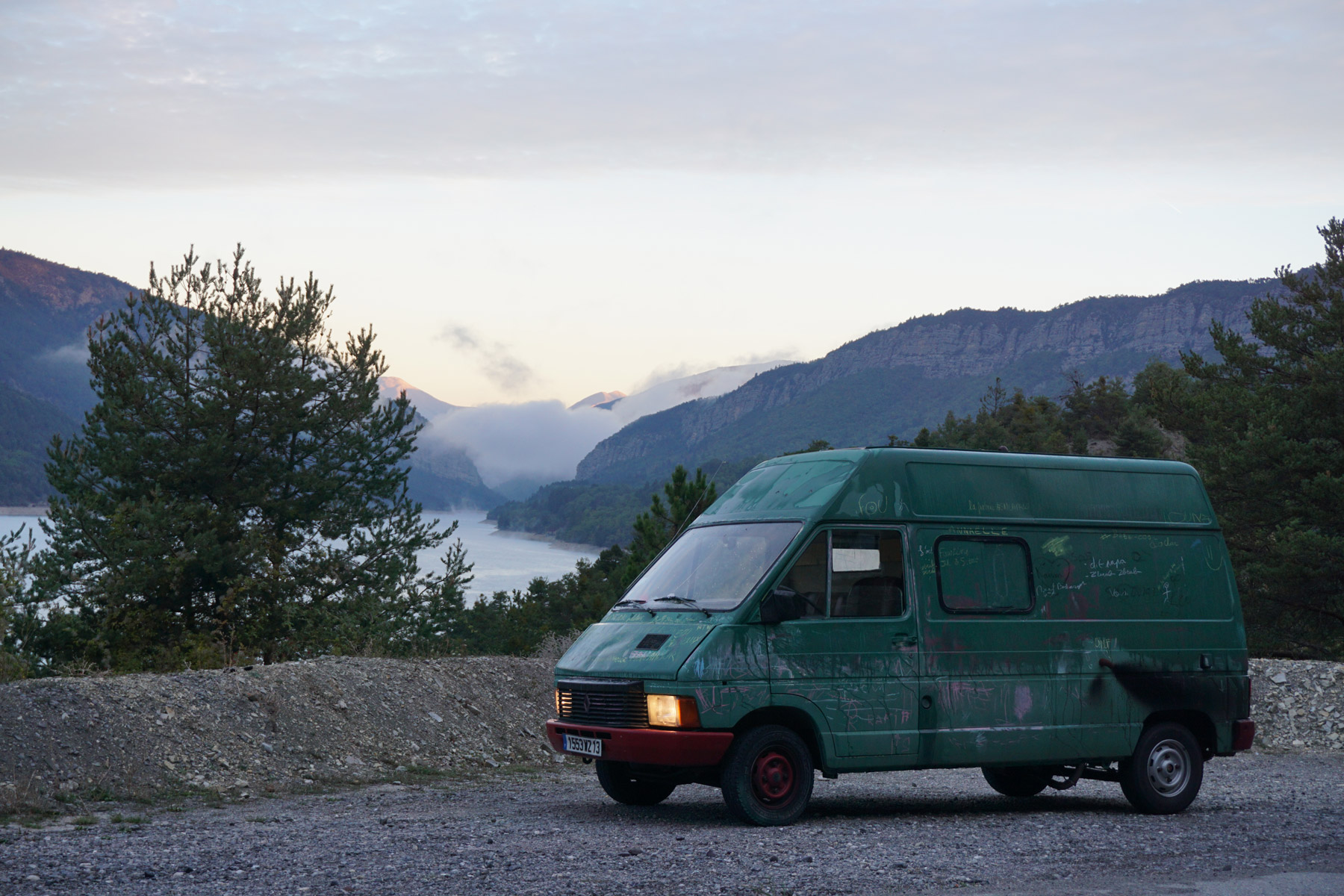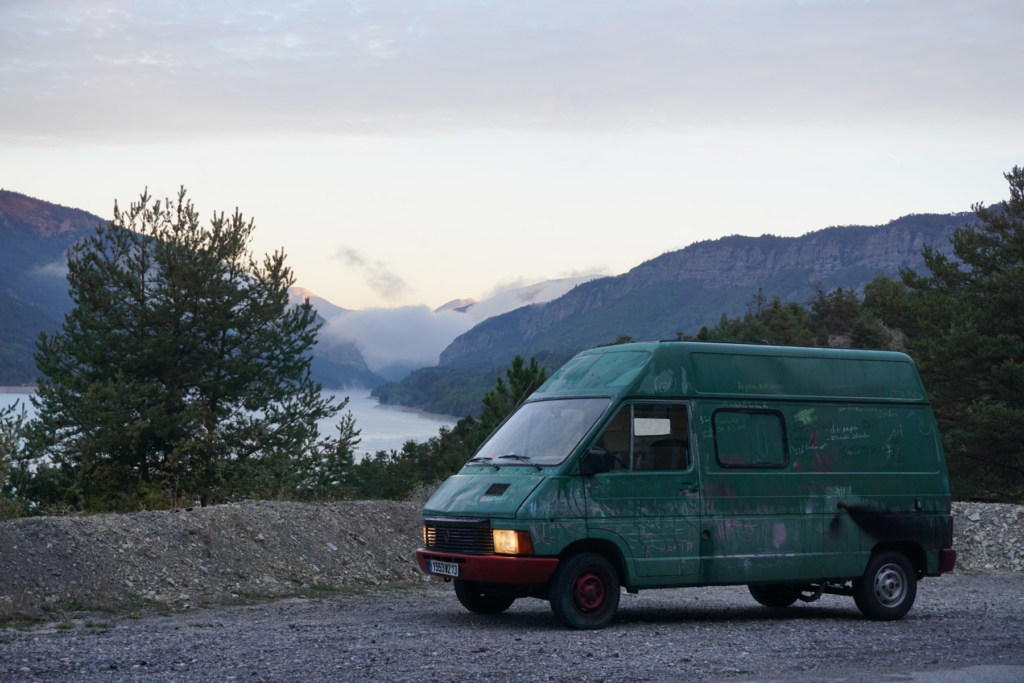 Convert a van, more precisely a 1984 Renault Trafic; paint it an acid colour; set up an art exhibition inside it and go on a drive along the back roads between the French and Italian Alps. Since 1998 there have been, of course, encounters with laypeople, lively discussions with kids, curiosity piqued, and art calling in those very places where it isn't supposed to exist at all. Above all, there's the act of going door-to-door, fulfilling a long-lost social function.
The salesman who brings all kinds of tidings, witness and complicit to a diverse array of rumours, acting as a bridge between distant villages and families, across valleys and cultures. The Galerie Ambulante (mobile gallery), driven by Stéphane Guglielmet, travels across cantons, through the winter, a harbinger of spring. It sets up shop on public squares, schoolyards; it draws attention, taking stock of the restrained crowds. Inside the vehicle, the artworks provide a talking point, children become their accomplices in inventing images and forms: a one-minute sculpture with Erwin Wurm, piecing together junk with Thomas Hirschhorn, landscape outlines with Pierre Malphettes, the Fluxus approach with Ben, transgressive painting with Thierry Lagalla and even sound poetry with Bernard Heidsieck. In this Gallery, everything is an impetus to play, to be in that essential state of play that constitutes art and that art constitutes.
[wp-faq-schema accordion="1"]
Do you want to react?
[wpforms id="17437"]