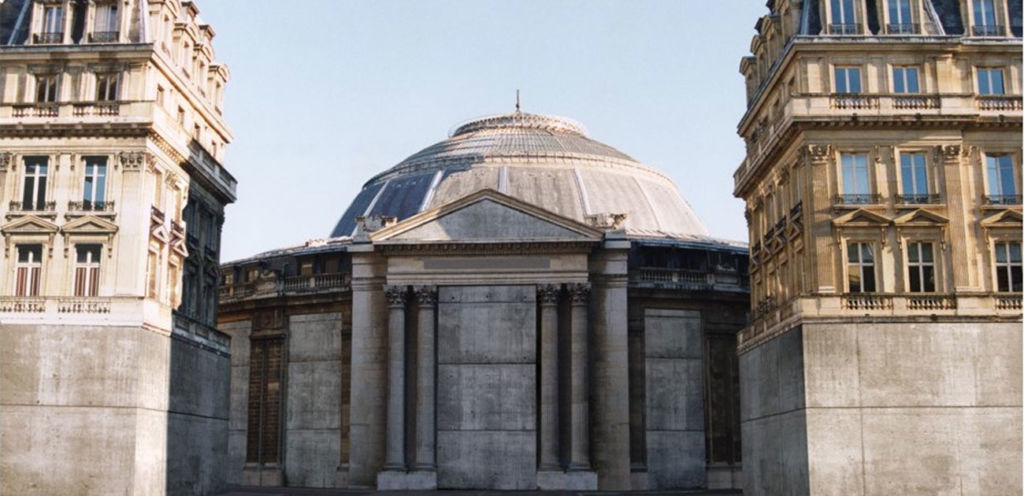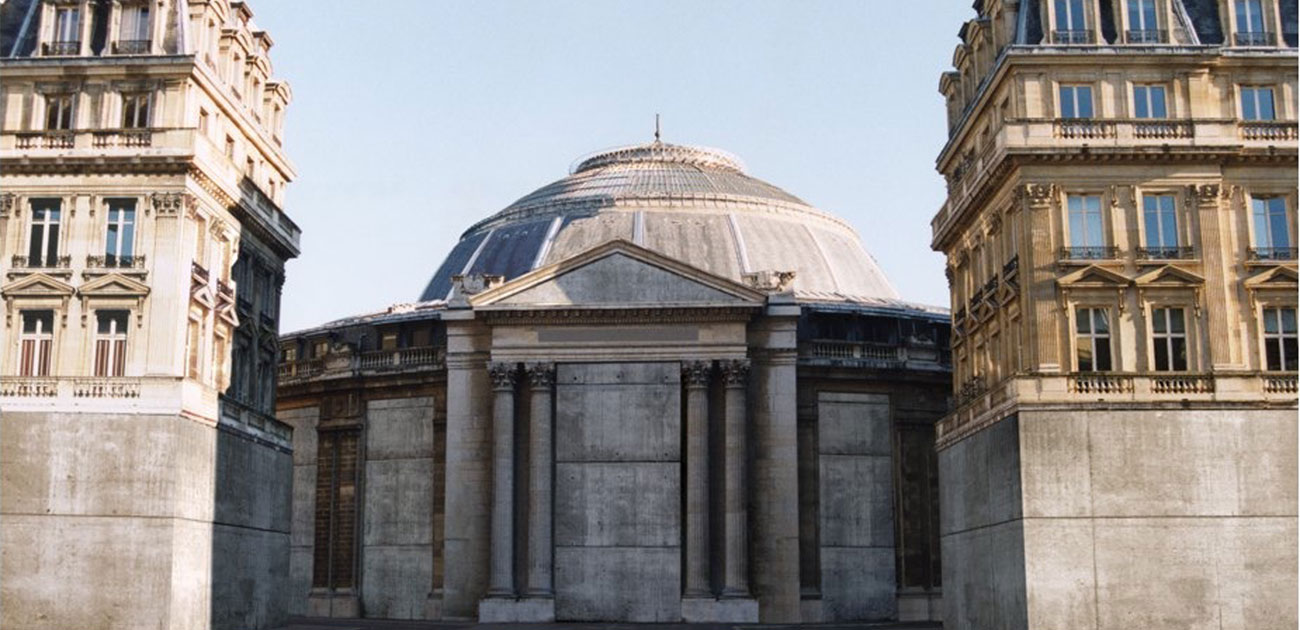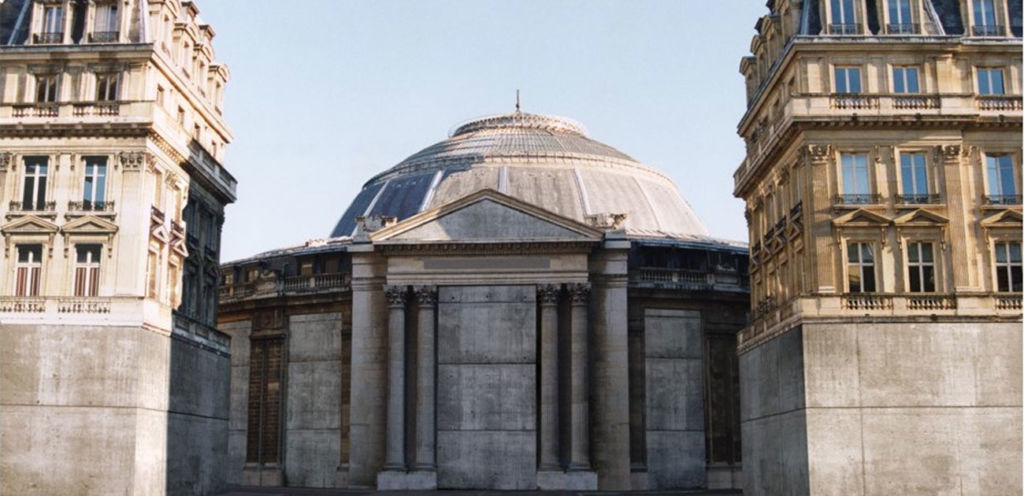 As we spill ink over the lethalness of SARS-CoV-2, aka Covid-19, it may also behoove us to enumerate the casualties in individual freedoms that are amongst the pandemic's collateral victims. Nearly half of humanity, cut off from the real world overnight, has suddenly found itself projected in a virtual enclosed room with an IP address as their only passport and a bland 800 x 600 pixel portrait to identify them. An existence that, until further notice, is now strictly digital, raising a whole host of new concerns.
On that morning in March when France awoke once again nauseated and worried, we learned, through the official indiscretion of an Orange agent – not the one ridiculed by rapper Busta Rhymes on the stage of the Grammy Awards in 2017 and who could have embodied, with his usual ferocity, the terrible threat of GAFA, but the historical telecom operator in France—that several hundreds of thousands have fled, weapons, suitcases and surplus toilet paper in hand, from Île de France to Île de Ré, Normandy or Perche in search of a more cheerful place to spend their confinement than the anxiety-inducing highrises that serve as the usual décor for the capital's inhabitants. All anonymously collected information, they clarify to a nauseated and stunned France, as if to comfort her.
A bit of information that certainly echoes the commotion in the hallways of power at the Pentagon a few months back caused by the unassuming Strava, an exercise app designed to track runners and cyclists that proved particularly popular amongst GIs looking to stay fit. Not satisfied with transmitting untold quantities of essential information about each user's individual performance, the loyal Strava also made it possible to track their slightest actions and gestures, transforming its smartphone host into a global broadcaster that might aid any curious soul interested in hiking up the trails to America's top-secret bases, with the added bonus of indicating precisely how much effort it will take. An annoying feature that forced federal military authorities to quickly inform unwitting runners that they could still use the app to run, only from now on as part of their mission.
Distractedly surfing the Internet at home or at work, for years now we've had the unpleasant feeling that we're being watched, whenever a sidebar or window or blinking banner pops up advertising a couch on sale and hey, wasn't that the very one you were browsing in an online shop just a few moments ago? Cookies, remarketing, practices that have been unmasked and for which the ogre Mountain View has sworn to the high Gods, from the top of Googleplex, that they will not use again anytime soon. No doubt the ogre has quite an appetite: it shares 80% of the online advertising market with Facebook — and just as much Big Data. And so we've despaired over our role as citizens, realizing that even our own hand, at the decisive moment of casting a vote, isn't guided by our political conscience but by the smart data of Cambridge Analytica. We're well aware that our mobile phones can geolocate us with more accuracy than an Argos beacon. In record time, they have succeeded in becoming completely indispensable, to such an extent that we entrust them entirely with our intimacy. Which is definitively no longer private. Go get the phone.
In times of confinement, a mobile phone is actually no longer mobile. But from our urban interiors, all these devices, from smartphones to computers by way of tablets, have been requisitioned to maintain our Wifi or satellite connection to the outside world. And in doing so, they go through more bandwidth than we'd like. On the precipice of a never-ending war, our precious devices inform employers of how many hours we've clocked, which is incidentally in the midst of an inflation that is anything but virtual, interest our providers of advanced communications solutions, who offer us the luxury of a family gathering that more-or-less fits within the screen, ersatz cocktail hours with friends and requisite silly faces, or inevitable work meetings where the entire conversation–including the first half invariably dedicated to all manner of talk about SARS Cov-2 aka Covid-19–can be immortalized in entirety somewhere in the cloud, without us knowing precisely where nor if we might one day be able to erase it completely. And even if it were possible to silence the aforementioned immortal considerations, the data transmitted about us by the Internet of objects, all those intelligent interconnected machines to whom we entrust the jobs that modern comfort dissuades us from doing ourselves, will speak volumes about who we are and with exponentially more eloquence.
Not satisfied with having poisoned the spirit of the times, this mutating virus also rendered it resolutely martial, authorizing a sudden reorganization of the time we spend working or inspiring the European Commission, in a move initiated by Thierry Breton, former CEO of that omnipresent historical French telephone operator and now European commissioner of the single market, to successfully demand of the GSMA, an association of some 750 telecommunications companies throughout the world, that they share their user data in order to keep track of the confinement. A measure certainly appreciated by Taiwanese, South Korean or Israeli nationals, as they can be personally sanctioned if their private data shows any sign that they've been even the slightest bit lax in their application of the confinement rules. As for the employees of e-commerce giants or other construction sites and public works, they may feel miffed, until now without much success, by how little zeal has been put into deploying any effective protective measures in their professional environments. It's true that it's not their private lives.
Prior to becoming its most deleterious export, Covid-19 spread throughout China by almost instantaneously squeezing out – as it has done everywhere else—any other information from an otherwise already choked media landscape. It might have been interesting, however, to observe its concomitance with the country-wide application of "Social Credit", that troubling system wherein authorities issue individual 'reputation' scores based on a plethora of personal data and the massive rolling-out of facial recognition systems, quaintly called "Skynet", enabling citizens, in a simultaneously and no-less disturbing movement, to perform their duty as consumers while being filmed and identified by preferred brands or the financial establishment, so as to attest to one's integrity as a citizen above any suspicion. Without any risk of error, of course, the ultra-sophisticated cameras comprising the network scan 240 different points on the face, while an algorithm asks a giant database containing several billion images to parse, in a few milliseconds, the needle from the haystack. These high-performing technologies, so avidly sought after by other admirative states that they are spreading across the planet – all along a new Silk Road that president Xi Jinping has been paving with billions of dollars across the European and African continents since 2014—testify to, as was once common parlance in the digital world, it going beautifully viral. And though that expression will most certainly go extinct one day, no doubt Chinese tech giants are only just seeing the dawn of a new Golden Age. None of them seem to pay any mind to Michel Foucault, who in Discipline and Punish reflected on a modern-world-turned-prison where, like in philosopher Jérémy Bentham's Panopticon, we will all be retained, watched and followed by our jailors who, although for the most part invisible, will not be any less ruthless. Confinement is a new experience for half the world's population, and it comes dressed with a strikingly symbolic aspect. Of course it should be strictly upheld, without forgetting to use it as an opportunity to consider the somber parable it represents. "I am not a number, I am a free man", ranted The Prisoner Patrick Mc Goohan back in the day, in the eponymous cult series, before invariably being recaptured and assigned to monitored confinement by his mysterious prison guard ectoplasm. We will never know who was Number One.
But what good does it do to worry about freedom and respecting our private lives when these have become the very raw material for an exponential flux, overflowing from a triumphant social media that is now the real stage for our human drama 3.0, where our deepest soul-searching is revealed by the health crisis and published unfiltered, not necessarily leaving behind a very pretty picture of the contemporary world for the archives. Isn't this one of the symptoms of the acrasia that afflicts us? This incapacity to make the right choice even though we know what it is, also called incontinence? The medical staff we so vigorously applaud every evening, the volunteers, NGO members, people of good conscience that help others, those who remain hidden, risking their own safety, sometimes their own lives, could care less about an MDR post or raging rant, a flattering selfie or funny video. The revolution will not be televised. And even less sponsored on Instagram. Unless the disturbing yet talented screenwriters of the dystopian series Black Mirror – hey, it was a hit in China! – have the last word, which would frankly be ill-advised.
As if to return to the source of a humanity that we dream this pandemic could electro-shock back to life, it's worth remembering the epilogue scene to Marcel Pagnol's Marseille trilogy where Marius, in a poignant murmur, terrible accent notwithstanding, delivers himself to Cesar: "I love you, papa." A stone cold avowal that comes from far off to pierce the silence, using an economy of words to mask a torrent of emotions. Moved by a force that neither the tubes of information and consumer data gigabytes nor any algorithm, no matter how sophisticated, could ever know. Modesty. A distance that confines, with inner elegance, a small bit of secret to be jealously protected, a sense of aloofness that we may meditate on at leisure from behind closed doors, while waiting for the day that we can once again embrace.
Translation by Maya Dalinsky Cover: Nicolas Moulin, VIDERPARIS (emptying Paris), installation with videoprojection including retouched images from the streets of Paris, 2001 © ADAGP
[wp-faq-schema accordion="1"]
Do you want to react?
[wpforms id="17437"]