Our partners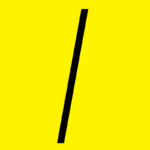 Switch (on Paper) is the brainchild of its two co-founders Eric Mangion and Luc Clément, who wished to create an independent online slow news media. From the start Switch (on Paper) chose an ad-free business model.
Consequently, this is how Switch (on Paper) is funded:
• Above all, by our subscribers, members of our society of readers, who select their level of engagement, as regular readers with active support, so Switch (on Paper) can live and prosper. Our subscription rates are set on the basis of a market survey and existing media. We chose an open incentive Freemium model. It provides new visitors free access to nearly 60% of our content online and future readers a chance to test our content before subscribing, thanks to a free 96-hour reading offer depending on posting online of each article.
• Sponsors, starting with the Fondation de France, which believed very soon in our project and helped us bring it to fruition.
• Associated publishers, foundations, companies and associations which chose to fund the production of the texts we submit to them according to their identity, societal goals or artistic sensibility.
• Public institutions, in the form of subsidies.
• Partners, fellow media, editorial production structures, which, by sharing their content, enable to benefit from contributions in kind.
The Switch (on Paper) editorial platform received support from the Fondation de France as part of its programme on Research and the Transmission of Knowledge.
The Fondation de France is an independent private-sector body. It was established by the State in 1969, to support and develop initiatives by those who wish, by donation or personal commitment, to contribute to greater inclusion as regards social questions where it is poorly served in fields such as culture, education, research, solidarity, health and the environment.
The Fondation is the most important philanthropic network in France. It is represented in every region and supports almost ten thousand projects every year. It receives no subsidies and acts thanks to the generosity of donors and testators. It operates in two ways, by directly implementing programmes of action and by supporting the work of some 857 foundations which it hosts to date.
As part of its purpose, the Fondation de France is intended to explore social issues which require better inclusion in all fields, such as education, health, solidarity, the environment and ecology and culture. In this latter area, the Fondation, conscious of its position in the vanguard of research and experimentation, has chosen, quite logically, creation and art. Adopting a dual approach to this commitment, it decided to encourage and support art commissions from civil society, while simultaneously taking action to research the role of art in societies throughout history and contemporary cultural issues. So it was that in 1991, taking full responsibility for the risks inherent in the innovation, it chose to implement the Protocol of New Patrons, designed by artist François Hers.
The regional support programme for literary and editorial creation aims to support the publication of books and periodicals on creation over the entire territory by promoting the pluralism of texts and articles to be published, supporting employment in publishing companies and related structures and encouraging the development of writers and authors' careers.
Participate in the production of future Switch (on Paper) texts by becoming an associate publisher. The cost of producing each text (writing, translation, editing and rights) is 1,300 euros. Associate publishers are free to produce one or more texts, depending on their means and field of interest, and select the authors and topics they intend to support on the basis of abstracts we submit. Associate publishers are mentioned at the end of each text, along with a redirect link to the website, blog, social network or webpage of their choice.
A publishing platform open to an international dimension and collaborations of all kinds, Switch (on Paper) wishes to maintain fruitful relationships with other media, media agencies, facilities producing artistic and cultural research content which has an affinity with its editorial line. Join our first partners.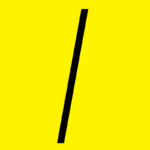 Switch (on Paper) already enjoys a large number of active and benevolent supporters, but the list is open and we have kept a place for you on it. Proposals for subjects to be dealt with, comments about our content, advice, suggestions, not forgetting financial support, even of a token nature, encourage us to continue the task and help us quench your thirst for culture and knowledge.