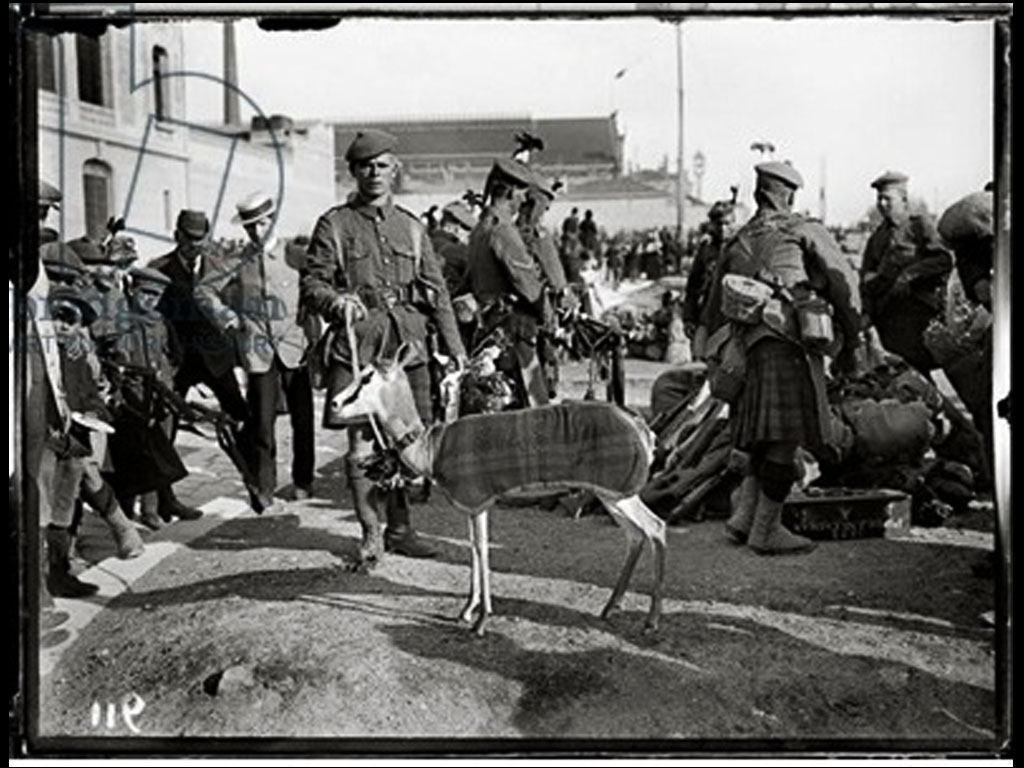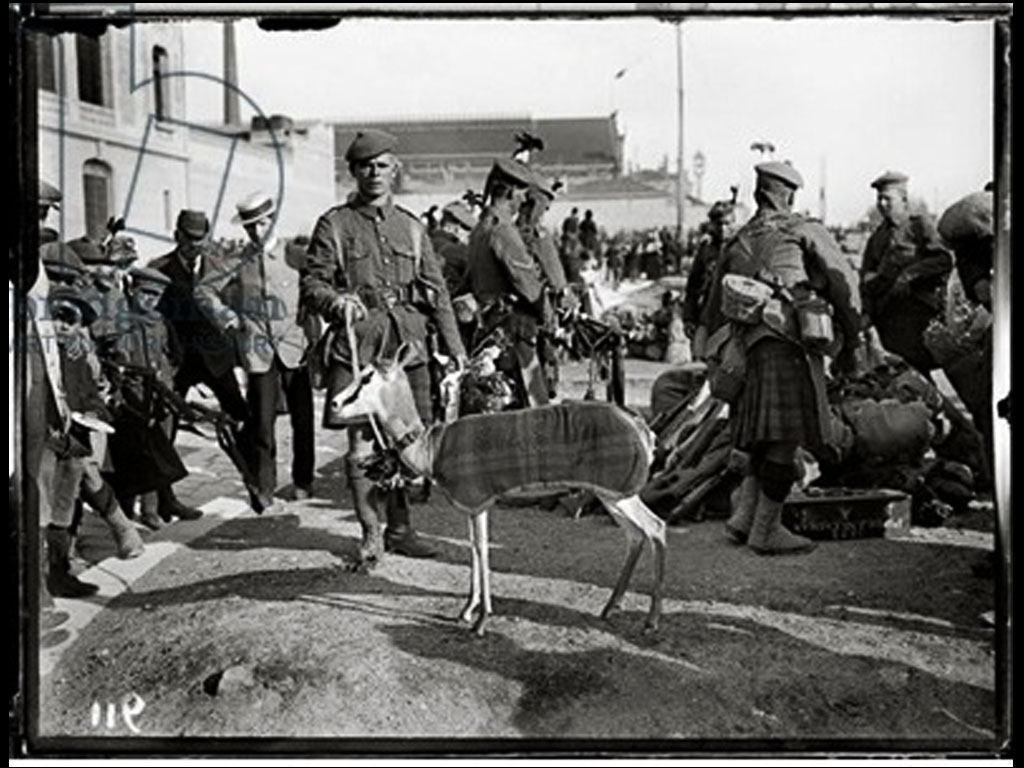 Starting in September 2020, once a month Switch (on Paper) will publish an excerpt from Jean-Yves Jouannais' Encyclopédie des guerres (The Encyclopedia of Wars). What started out as an experiment in oral literature is gradually taking the form of a book, scheduled for release in 2030. Until then, we would like to bring you a few excerpts, published here in alphabetical order like the entries in a vast atlas of wars. Today's entry is Linné (Carl von).
"A beautiful, bright day. Air battles are going on above the village houses. Terrible sights – birds with black crosses, birds with stars."

(Vassili Grossman, A Writer at War: a Soviet Journalist with the Red Army, 1941-1945, texts selected by Antony Beevor and Luba Vinogradova, Vintage Books, p. 101)
Systema naturae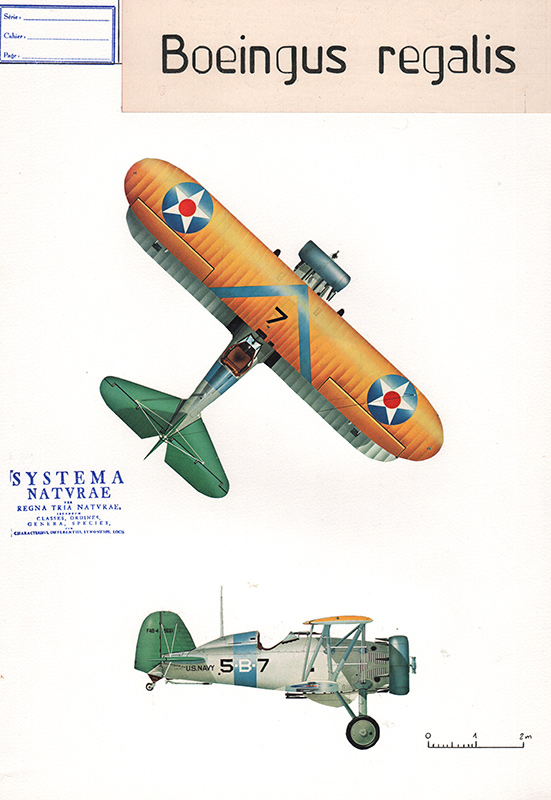 1/
Jean Jouannais (1913-1945) nurtured a bizarre passion for military equipment. A hobby scientist and enlightened entomologist, his Bible was Systema naturae by Carl von Linné. Inspired by the binomial nomenclature system, he took to classifying war equipment the way one might classify living species. Next to the leopard: Acinonyx jubilatus, or a Horn of Plenty: Craterellus cornucopioides, he imagined the natural world finding complementarity with an Italian bomber, the Savoia-Marchetti 79 Sparviero: Sparvieris assimilis, a patterned German Stuka bomber: Junkeris exulans, a Russian T-34 tank: Ceratotherium stalinum, a motorized German Stug IV canon: Loxodonta occidentalis, and its Russian cousin, the SU-76: Loxodonta septentrionalis. He classified these mechanical species into Class, Subclass, Order, and Family. "Mobile artillery rightfully belong to the Elephant family, as opposed to tanks which are associated with the Rhinoceros family, whereas armored vehicles are assimilated to other ungulates, such as horses and the like." These examples are taken from monographic plates created by Jean Jouannais. One might be surprised to see armored tanks classified amongst the ungulates. Ungulates include all mammals with one or more hooves. This superorder is divided into four orders: Perissodactyla, or odd-toed ungulates (horse, rhinoceros, tapir, etc.); Artiodactyla, or even-toed ungulates (porcine, hippopotamus, etc.); Proboscidea (elephants); Hyracoidea (hyrax). This is because as soon as assault tanks became part of modern armies, a unit made of armored vehicles was referred to as a cavalry. For example, the light mechanical Division, a major French cavalry unit from the 1939-40 campaign, is a corps of mechanized or motorized formations. The armored vehicle has replaced the horse. But the term cavalry has, strangely, remained in use. One hypothesis could be that Jean Jouannais classified this equipment in the ungulate family in reference to this affiliation. He also further assimilates, from a physiological standpoint, hooves with caterpillars. He defines these comparative principles in the pages dedicated to Equus onager acutus, also known as the German SdKfz 250. According to these comparisons, armored tanks and other light infantry vehicles belong to the order Perissodactyla, family Equidae and genus Equus caballus (horse) or Equus asinus (donkey), or even Aquus hemionus (onager); tanks are from the same order, infra-order Ceratomorpha, super-family Rhinocerotidae; whereas mobile artillery is classified amongst Proboscidea and the family Elephantidae, that is, in the genus Loxodonta or Elephas.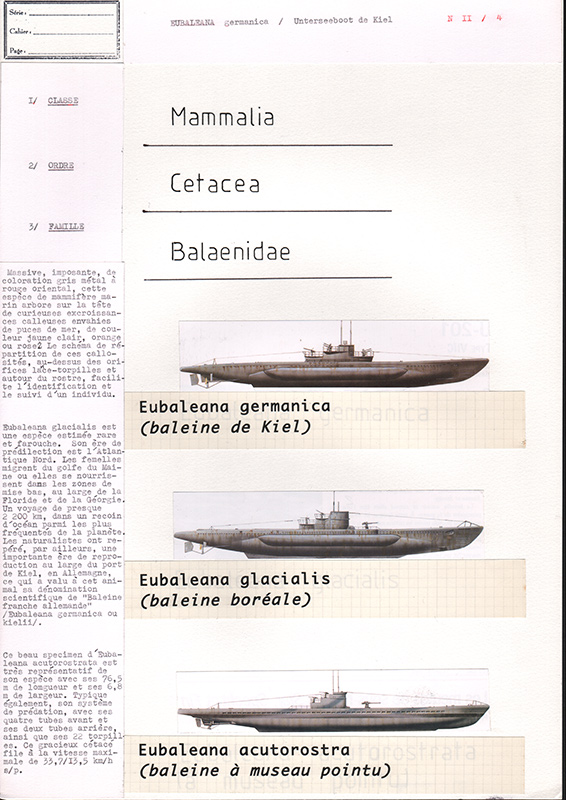 The author remains ambiguous about kingdoms, which is generally not allowed from a truly scientific standpoint. But it is worth noticing what this system produces poetically. The author never uses the term 'camouflage', but 'coat'. When writing about a type of Italian bombardier, he invites one to admire "the beautiful coat on this representative of the species." (Cf. Capronis ethiopiensis/Caproni 101-103, A / 4 / p. 60) Sometimes this ambiguity is erased to make room, through the twist of a phrase, for astonishing amalgamations in which machines are clearly assimilated to mammals or roses. Hence this description of the Russian fighter plane Polikarpov I-16: "This species most closely resembles, in the animal kingdom, the kingfisher. Note that the Haloyoninae sub-family temporarily constitutes the Dacalonidae family before being reintegrated to the Alcendinidae family. This little monoplane animal with its stocky build and ruthless behavior first took flight on December 31, 1933." (Cf. Polikarpovus stalinus/Polikarpov I-16, A / 2 / p. 25) Or this, about the French Dewoitine D. 520: "Dewoitinus fulvus observed and studied for three seasons, starting in winter 1939, on the outskirts of Buc. Lives intelligently amongst other hunting species and bombardiers." (Cf. Dewoitinus gallicus/Dewoitine D. 500-520, A / 2 / p. 3) The madness only seeps through in episodes, when the author believes he can identify the male and female specimens of his planes, tanks or armored vehicles. Jean Jouannais ultimately ignores their industrial origins in order to dream more freely about the reproductive habits of these metal birds and mammals. Aside from the faults in the preliminary concepts behind this undertaking, ultimately there are noticeably few errors in his notes on the whole. No more, in any case, than in Buffon, who claimed for example that swifts are "actually the true swallows and in many respects, more swallow than swallows themselves." And besides, in Jean Jouannais' case, these errors, after-effects of his amateurism, signatures of the literary madman that he was, provide his attempt, if not with prestige, than at least with the seductive cachet of originality. Voltaire argued with Buffon over fossils until the former accepted to make honorable amends and abandon his theory, since he did not wish to "remain at odds with Monsieur de Buffon over a few shells". So why argue with Jean Jouannais over the question of a bombardier's sex?
2/
In the 1940s, the Siberian tiger or Tiger of Love (Panthera tigris altaica) population fell to just a couple dozen individuals. Strangely, the Second World War brought relief from the human pressure on this species and the number of individuals climbed back up, well before the 1947 ban on hunting. Starting in 1942, in the Leningrad region, but above all in the summer of 1943 in Koursk, Hitler took the initiative of re-introducing a new species of tiger. From July 5 onward, more than one-hundred-fifty specimens of the Panthera tigris germanica species were released into the immense plains between Orel, to the north, and Belgorod to the south. The Battle of Koursk, one of the biggest tank battles in history, ended with a defeat of the German armies. None of their Tigers survived. But the species, too, was unable to reproduce in this new ecosystem.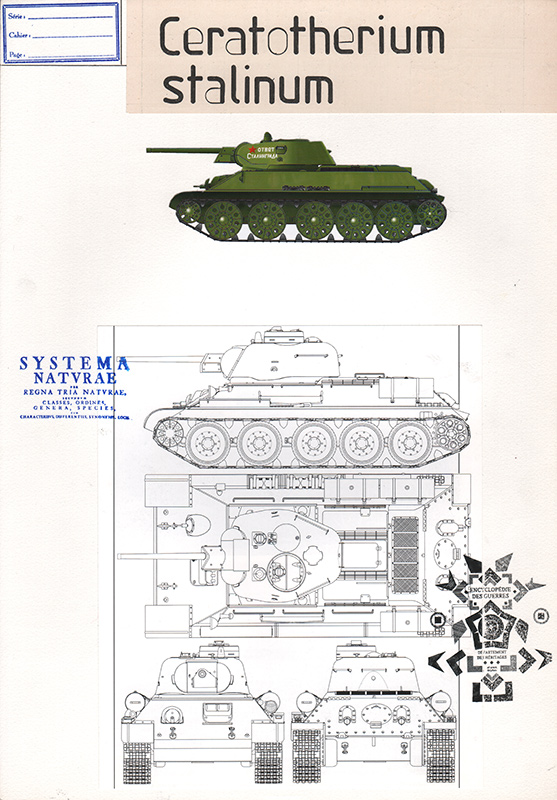 Krakens and sirens
During the Gulf War, Iraqi forces dumped 1.7 million cubic meters of oil from reservoirs and supertankers into the Persian Gulf, equal to 11 million barrels. On December 5, the frigate Jean de Vienne cast off toward Dubai and traversed the hydrocarbon waters. During this first Gulf War, it was the only ship from the national marines to be engaged in surface forces under American command and operational control. After two months without coming to port, Jean de Vienne was picked up by Latouche Tréville in early March 1991. While leaving the Gulf of Oman at night, off the coast of Mascate which Pliny the Elder called Amithoscuta, the waters below ship were deep and rich with fantastic animals: spiny shrimp (Orconectes limosus), transparent fish (Kryptopterus bicirrhis), and along the deep coastal slope, a Kraken monster lying in wait. In the first edition of Systema Naturae (1735), Carl von Linné included the Kraken in his taxonomic classification of living organisms as a cephalopod with the scientific name Microcosmus. Far off on the horizon, hundreds of Kuwaiti oil wells could be seen burning. It took nine months to extinguish their fires. The ship voyaged rapidly and as it drew within singing distance from the coast, it was unable to escape the siren's gaze. The nymphs made their melodic song heard: "Come, come celebrated heroes, glory of the coalition, stop now your ship and lend an ear to our song. No mortal has ever appeared before this coast without hearing the harmonious music that escapes our lips. Those who leave our shores always return to their homeland with fortune and a wealth of new knowledge. We know all you suffered at the hand of the Gods in these vast deserts. We also know everything that will come to you upon reaching fertile ground." Such was the song of the sirens, which the hearts of men rejoiced in hearing. The night was deep and dark. Yet the men wanted to see these creatures singing so pleasantly around the boat. Three spotlights were lit to starboard. It was the dugong (Dugong dugon), slender-bodied herbivorous marine, who alongside the manatees, made up the order of sirens (Sirenia, according to Linné's classification). Three adults, two babies. They were not singing, they were choking. They spit up oil, which fell back down in brown splatters across their milky skin. They were full of it. Poisoned, they tried to flee the demon waters. Their slow tonal chant was a cry of agony.
Cover picture: Nancy, the pretty springbok or Thomson's gazelle, mascot of the 4th South African Infantry Regiment which served in France during the First World War (archive image).
[wp-faq-schema accordion="1"]
Do you want to react?
[wpforms id="17437"]