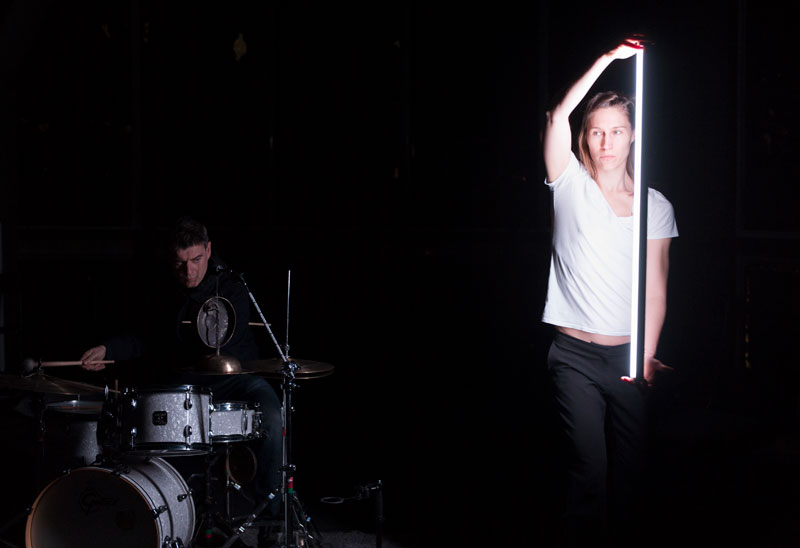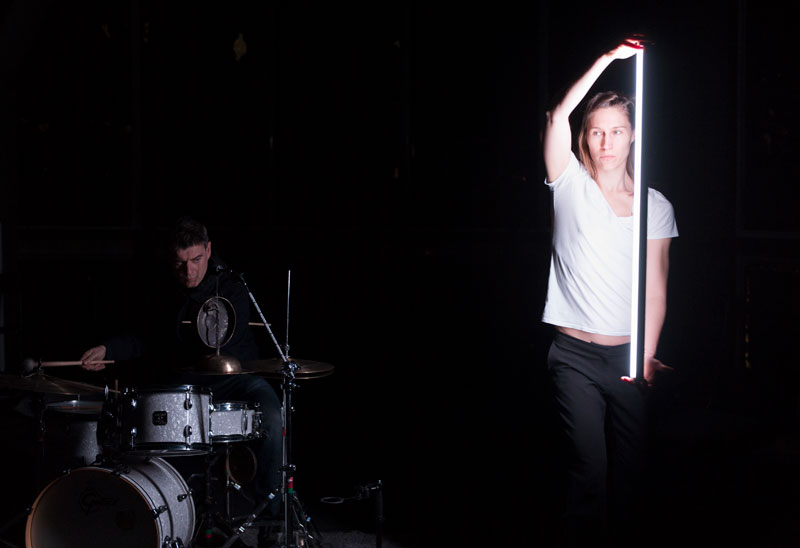 Mette Ingvartsen, All Around
Summary
After the Red Pieces trilogy (69 Positions, 7 Pleasures and 21 Pornographies), which highlighted the ambivalent connections between sexuality, the economy and the blurring of boundaries between public and private spheres, Danish dancer and performer Mette Ingvartsen begins a new cycle with the piece All Around, a duo creation with Australian drummer Will Guthrie. A step further in the unbridled representation of the body, shattering gender norms and the social regulation they imply.
With her new performance All Around, Mette Ingvartsen deploys all the vital expression of the body, accompanied by the live music of free-experimental percussionist Will Guthrie. A dual performance, actually made of their mutual interactions, while the spectator is sitting around the performance space rather than sitting in front of the stage. The dancer's limbs are seized by the pulse of a rotating, repetitive polyrhythm in the crescendo of a dervish dance, where neon light handled by the dancer creates along a strobe light effect. Returning to her body while letting go, regaining her physical integrity and sense of space, freeing herself from gender norms. As the body is amputated by control and surveillance devices, Ingvartsen reintegrates its materiality with ecstatic joy, taking us to where life pulsates again and again, with ever-increasing intensity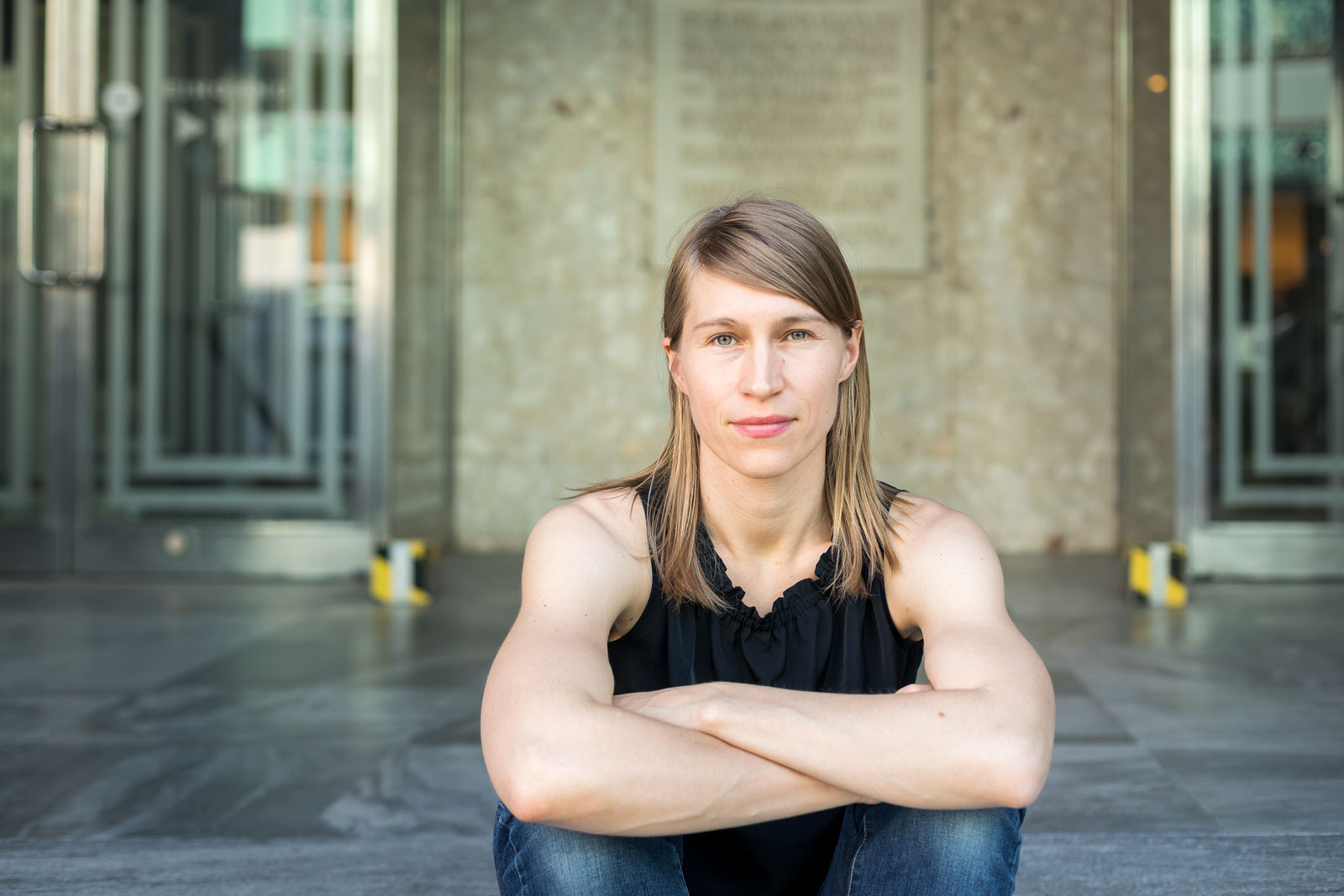 Julien Bécourt: Your new piece is a collaboration with experimental drummer Will Guthrie. How did you meet each other and how did this collaboration occur ?
Mette Ingvartsen: In 2009 I came across a CD with the music of Will Guthrie and was totally blown away. I listened over and over again to Sticks, Stones and Breaking Bones, an incredible drum solo that lasts for about 16 minutes. In this piece Will defies human limits of speed and intensity by imitating the capacities of a machine. I was very impressed and wanted to use the track for 69 positions, a performance I was making in 2014, and that is how I initially met Will in person.
After that we both had the desire to develop something live together, and we shared an interest in working with intensity and minimal transformative structures. It is from this perspective our collaboration for All Around started. We also talked a lot about how to make something located between our two practices, or how we could invent a hybrid form between a concert and a performance.
Julien Bécourt: Was it a challenge for you to create a solo choreography with a live musician? Were all your moves build on / induced by the music action in itself?
Mette Ingvartsen: The process of collaborating with Will Guthrie was very different from many of my other pieces, because it started from the encounter between our two practices. What was very exciting to me, was to find back a more musical and improvisatory approach, something I had worked with when I was younger, those are also strong elements in Will's practice.
All Around is also a piece that we made in a very short time. I think we rehearsed for less than 3 weeks before we showed it the first time. I often take between 3 months to 2 years to make a work, but I really enjoyed altering this production modus, taking up the challenge of being in the material reality of a proposition and trying to be consequent while making intuitive choices.
Julien Bécourt: Did you start up the creation with a precise concept in mind as in your previous pieces or did you let it flow during rehearsals?
Mette Ingvartsen: We knew we wanted to explore the idea of abstract intensity. This meant that we concretely wanted to work on changes in speed, dynamic, density and texture of both music and movement, or more precisely on highly rhythmical patterns modulated by Will, that would perpetuate my physical movements based on turning, spinning and circling around the space. What we searched for was a very high level of intensity, which at the same time could be sustained for a longer period of time. We wanted to produce a mesmerizing almost trancelike state with our minimal and repetitive structures. We focused on the increases and decreases of affection that our actions created in our own bodies while playing, while also aiming to produce a corporal and sensorial effect on the bodies of the spectators.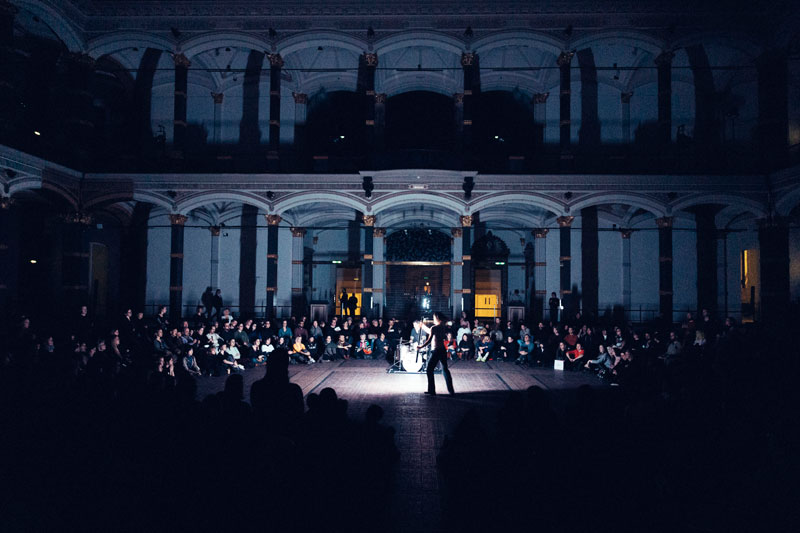 Conceptually speaking I think the piece offers a space for emptying out the body and the mind (from all the overwhelming flows of information that we usually must process to exist in a communication or network society). The need for emptying out could be seen as a need to retreat from the world, but I rather like to consider it a desire to regenerate, to be able to face it again.
Julien Bécourt: Physicality of light and sound seem to be at the core of this piece, with the audience surrounded by this trance-inducing environment. Is it a way to involve the audience in an immersive way?
Mette Ingvartsen: The audience is indeed sitting in one big circle around the area where Will and I are performing. The title All Around indicates that the audience is all the way around us, while the sound and the light is also all the way around them. The entire piece is based on the idea of circularity and placing the people in a circle, is a way to include the physical presence of the spectators into the performance, and also to allow as many people as possible to be close to the drumkit, the light and the movement. The proximity and the immersive quality of the set-up are essential to the creation of the intensive experience we are looking for with the work.
Julien Bécourt: Most of your work revolves around the multiple identities that can be contained within a single body. The dialectical notions of visibility and invisibility, light and darkness, exhibition and dissimulation, public and private, culture and nature, organic and non-human are central to your work. Can you tell us more about your exploration of those « complementary polarities » and what they mean for you?
Mette Ingvartsen: Since the very beginning of my work in 2003, I have searched to overcome binary oppositions that I have always had a hard time identifying with. When I was younger it had a lot to do with gender categories that I found limiting, but later these questions also became more societal and political, and later again perhaps even more abstract. In my series The Red Pieces (2014-2017) I was dealing with questions around sexuality and gender, subjects and objects, but in a context of trying to understand what is happening to notions of private and public space in today's hyper connected societies. I had a feeling that privacy and intimacy were topics that needed to be re-questioned. The history of sexuality, and the history of the sexual liberation movement became topics through which I could crystalize my concerns.
Julien Bécourt: From the harsh ending of 21 pornographies to the joyful ecstasy of to come (extended), your Red Pieces deal with the potential of the body and the various states it goes through – from the individual to the collective, and sex as a collective experiment, rather than a strictly two-sided private thing. Do you think the notion of couple is obsolete?
Mette Ingvartsen: No, not obsolete, but I think that the societal structures that surround the idea of the couple and make them into a dominating societal model can be extremely limiting for people who do not identify with that type of binary structuring. What is important is to recognize the patterns of behavior and to be able to counteract them and give space to other forms of subjectivity, other modes of life. At the same time, I also think it is possible to redefine actual couple relations, so that they put an end to historically engrained divisions of labor, power, privileges and opportunities.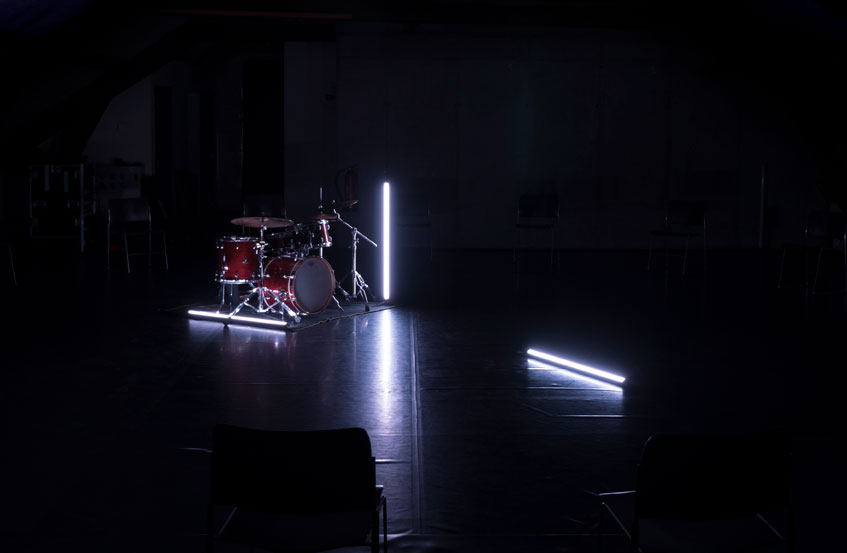 Julien Bécourt: The question of nature and culture is very much discussed nowadays, as if we realized at last that we were just a species among others. In your Artificial Nature Project, did you want to reinforce this feeling and offer a new approach on the interaction between human and non-human?
Mette Ingvartsen: In the Artificial Nature Series, I dealt with the issue of overcoming binary oppositions from the perspective of trying to rethink choreography from a non-anthropocentric point of view. I wanted to undo hierarchies between human and non-human agency, animate and inanimate matters, culture and nature, or between wo/man and technology. I think we are in a time where reconsidering our relationship to nature has become urgent and our dominancy over it must come to an end. For that to happen we radically need to stop thinking about opposing "human" needs to the needs of the earth and all the other forms of life that exists on it. Looking for a different kind of balance between human, natural and technological entities is thus something I see as integral to my artistic practice, and it keeps popping up in different configurations within almost all of my pieces.
Cover: Mette Ingvartsen, All around, performance with Will Guthrie © Marc Domage
[wp-faq-schema accordion="1"]
Do you want to react?
[wpforms id="17437"]