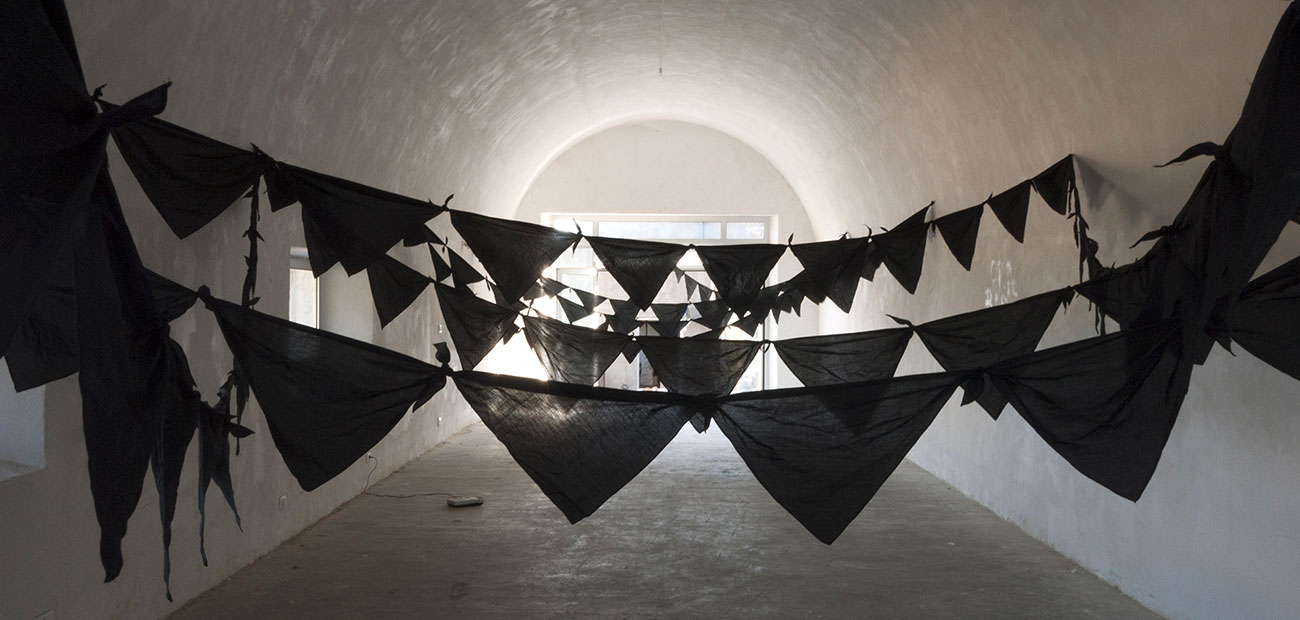 Jean-Baptiste Ganne or L'arte di Disoccuparsi
MARGINAL NOTES
[1]
Jacques Rancière, Aesthetics and its Discontent [2004] (Cambridge, UK: Polity Press, 2009), 45.
[2]
Patrick Saytour, "Pourquoi les entretiens?", VH 101, No. 5, Spring 1971, 105.
[3]
Jean-Baptiste Ganne, Le Capital Illustré (Nice: Galerie Françoise Vigna; Rennes: Éditions Incertain Sens, 2000). It was also published in German as: Das Illustrierte Kapital (Salzburg: Fotohof edition, 2003).
[4]
Guy Debord, Society of the Spectacle [1967] (London: Rebel Press, 2005), 17.
[5]
Barnett Newman's messianism, as referred to often by those who have closely studied his oeuvre, by no means supplanted his interest in anarchist theses, in particular those put forth by Pierre Kropotkine, for whose book, Memoirs of a Revolutionist, he wrote the preface.
[6]
The installation El ingenioso hidalgo don Quijote de la Mancha was presented several times. A first time in Amsterdam in 2005, then several other times in various cities in Europe and the Middle East.
[7]
The character Quixote continues to fascinate theoreticians, writers, musicians and also artists. Some such artists include Goya, Hogarth, Daumier, Picasso, Dalì or Germaine Richier.
[8]
Georg Lukács, La Théorie du roman [1920] (London: The Merlin Press, 1971), 46.
[9]
Michel Foucault, The Order of Things, An archaeology of the human sciences [1966] (New York, London: Routledge, 2002), 54.
[12]
Haim Steinbach, on vend du vent (1988), black matte latex paint or vinyl lettering applied to the wall, from the CAPC Musée d'Art Contemporain de Bordeaux collection, donated by the artist in 1990.
[13]
Interview with Jean-Baptiste Ganne by Maurice Fréchuret in Jean-Baptiste Ganne, Gélem Gélem (Vallauris: Musée National Picasso; Nice: Éditions DEL'ART, 2014), 16.
[15]
Šaban Bajramović, born in Serbia in 1936 (then the Kingdom of Yugoslavia) and who died in 2008, is a central figure in Roma culture. He was imprisoned for five years on the island Goli Otok for desertion and insubordination during his military service. His songs are often used in films by Emir Kusturica.
[16]
The Roma are a people without writing. The transliterations of expressions in the languages and alphabets of countries where they live explain the unusually high number of vocables: Gyelem, Gyelem, Đelem, Đelem, Dželem, Dželem, Gelem, Gelem, Ђелем, Ђелем, Ѓелем, Ѓелем,Џелем, Џелем, or even Джелем, джелем.
[17]
The installation and electronic device have been made possible thanks to Vivien Roubaud technical skills. Kerwin Rolland used his own to produce the specific sound display.
[18]
Jean-Baptiste Ganne, Gélem Gélem, op.cit., 11.
[19]
Jean-Baptiste Ganne consulted several writings on the meaning of these two words: "I read 'Disóccupati!' ('dis-occupy yourself!') instead of 'Disoccupati!' ('The Unemployed!'). The difference between these two words comes down to how the accent is placed when spoken aloud. The Italian word 'disoccuparsi' embodies the beauty of this magnificent posture."
[20]
Guy Debord, op. cit., 31.