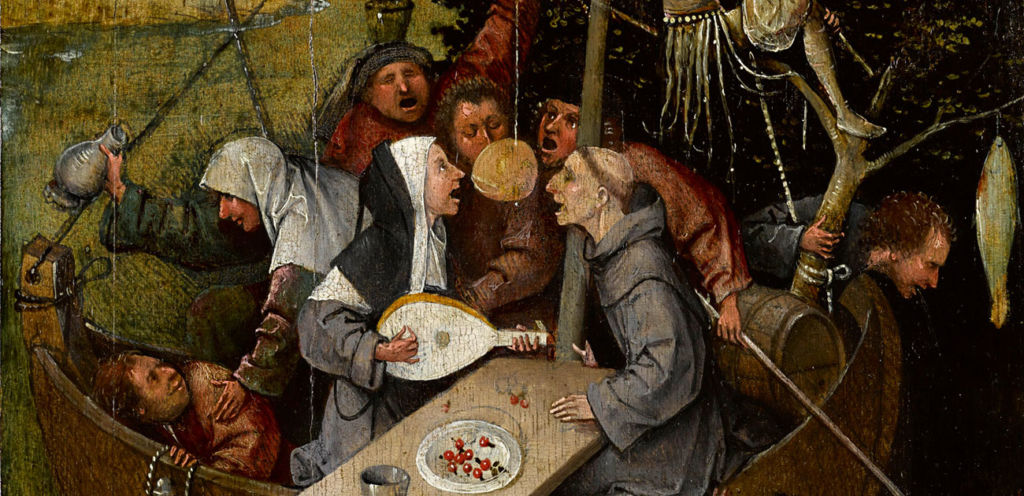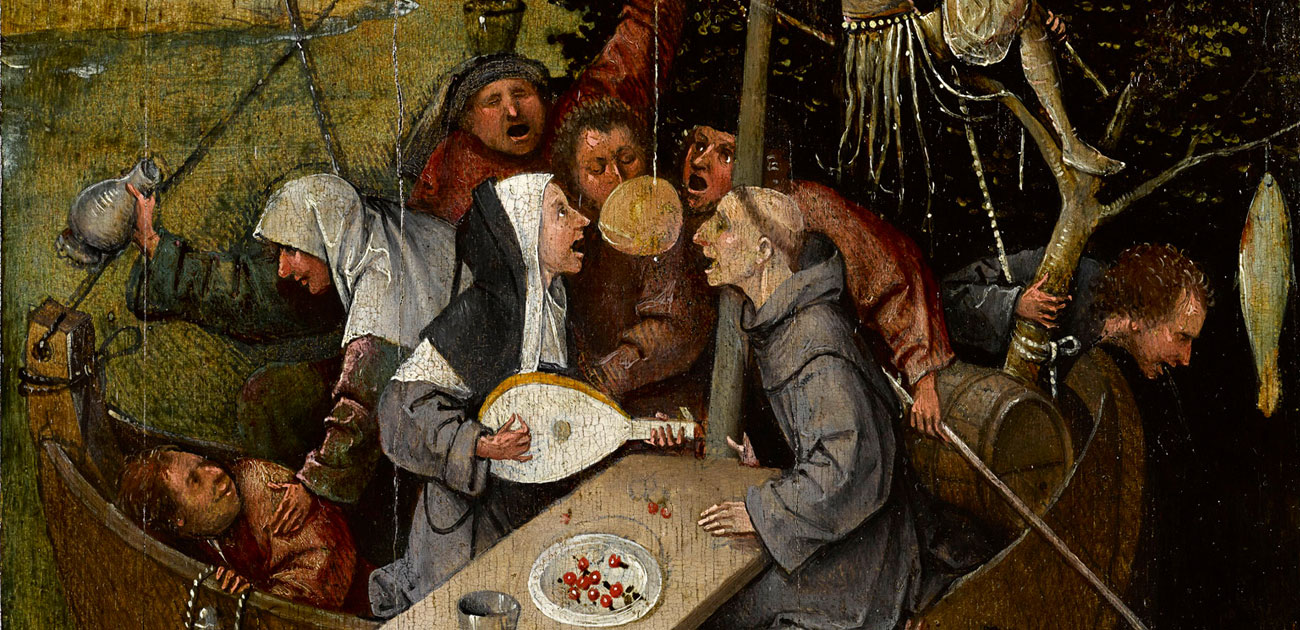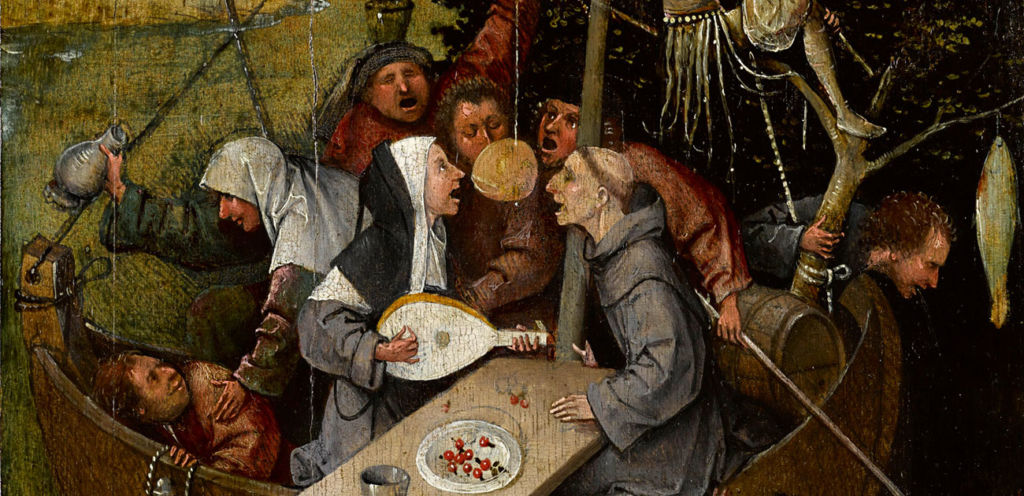 As if it were not enough to upend the daily lives of millions of workers throughout the world, Covid-19 now seeks to shake up certain foundational aspects of society. With the confinement, the State is reconnecting with its protective power. The least-regarded and most poorly-paid sectors become "vital" activities, whereas professions offering high added value become, for the most part, "non-essential". As for the massive and widespread use of telecommuting, it has brought the outside in (and vice-versa), generating millions of gigabytes of flow acceleration while subjecting bodies to long periods of immobility. A disruption that has turned our values, gestures and customs upside-down, reminiscent of the great upheaval held so dearly by alchemists and occultists.
The petrifying power of politics
Before, there was the frenzy of booking meetings and conference rooms one month in advance, the routine commute, noisy crowded restaurants or the corporate conviviality, even if sometimes trivial, of cafeteria lunches with colleagues, incentive seminars, goodbye drinks, big budgets to celebrate, holiday cakes, moving house, renovations and home improvements, and makeovers. And before there was also, just a few weeks earlier, news of a city-wide shutdown in Wuhan, China, followed by guidelines from the public authorities during phase 2 of the epidemic to no longer shake hands, kiss cheeks, to keep one's distance from others… but nothing that would truly call into question the acceleration so consubstantial to our society of infinite mobilization, to paraphrase German philosopher Peter Sloterdijk.
As Covid-19 arrived in nearly every country, the working world suddenly became paralyzed, its main protagonists (managers, salary employees, contractors) hit with a kind of invisibility. Company headquarters, studios, open spaces, co-working platforms, all those places traditionally dedicated to productive work grew strangely deserted, the by-product of some hundred-thousand memos asking everyone to stay home. After a few days to adjust, some interiors, most homes, became populated by orders to carry out this or that task, connect to this number and use that login for an online meeting on Teams, Zoom or Skype. But let us not allow this new reality to overshadow the infinite diversity of situations, at least those echoed in the emails and calls I received from mainly salary-paid employees in the sectors of consulting, IT, accounting and advertising: Some companies put all salaried workers on part-time unemployment (in some cases because there was objectively less work for them, in others to anticipate a drop in activity), some (the majority) asked them to telework for some functions and receive partial unemployment for others, some tried to show solidarity with their country by renouncing their dividends, and still others honored their shareholder bonuses as voted during the last board meeting without a second thought… As for the workers and unions, there is an ever-widening gulf teeming with a whole new host of questions, including many that will have to wait for the courts to re-open in order to find answers: Can a company oblige employees to telework at 100% when confined at home and responsible for the care of children? Can a company fire a worker even though it cannot guarantee a preliminary interview under optimal safety conditions? And what about the legal working hours after the series of Covid-19 ordinances?
If the pandemic has spurred a relaxation in labor laws alongside drastically restricting our freedom of movement, it is also reining in the power to lay bare how our models function and indicate other possible directions. The same goes for the astounding political helmanship over the economy and finance at a time when they have an unprecedented stronghold on our lives. By unblocking massive funds for both individuals and companies (the recently resigned, the part-time unemployed…), by multiplying the areas in which it can intervene, the State seems to be reasserting its role as a protector. As with war, is it not the sad privilege of an epidemic to help us discern the essential from the incidental and return to the fundamentals of society?
When the first become last
Inside their homes, people working in communication, consulting firms and new technologies discover from their screens the intense activity that reigns in various care-providing facilities: nursing homes, hospitals, doctors' offices… Left behind by the society of spectacle, exhausted from years of policies that have gutted public spending, stigmatized by a managerial ideology that favors short-term financial results, healthcare professionals find themselves thrust to the forefront, pushing a great many professions, better-paid but considered amongst the ranks of what radical anarchist American anthropologist David Graeber calls 'bullshit jobs', into the background: parasite-jobs whose social status, and the perks attached therewith, are inversely proportional to their actual utility. This sudden appreciation of care can be detected in nearly every exchange with our families and peers, starting with online mass-messages enquiring about our health and urging us to take care of ourselves and our loved ones.
Other traditionally under-recognized and under–paid sectors find themselves at their sides, such as food retailers, energy, transportation or sanitation, giving rise to millions of looks of consternation all asking the same: How would we ever manage without them? It isn't difficult to imagine our society suddenly rid of actuaries, corporate lawyers, fiscal optimization consultants, but what would we do without cashiers? Without truckers? Without trash pick-up? Without an unfailing army of nobodies and invisibles that provide the vital minimum? What should we think about a society that overpays the trading account pen-pushers and excel-table bureaucrats while underpaying the professions that authentically create use and value? On this topic, I remember a protest ten years ago, after the first wave of fiscal consolidation measures in the hospital sector, when a large part of the healthcare staff took to the streets carrying banners and t-shirts that read: "We are the wealth".
This question applies with particular acuity to teachers (the other party heavily stigmatized by the neo-liberal vulgate): now that teleworking parents must oversee their children's learning and homework at home, they are discovering how difficult it is to sustain a child's attention and how the pleasure of reading and counting does not come automatically. To all those who believe that education (like healthcare) is a cost burden on society, Covid-19 calmly replies that we can decide to do without… if we simply choose not to have a society.
Work From Home to Work on Yourself
With the shutdown and working from home, the first borders to disappear are the ones between private and professional space. Most employees at home must fulfill their contracts by surfing between instructions emailed from their employers, family obligations and government social distancing orders. As meetings take place in split-screen, dining rooms are populated with the faces of strangers, colleagues, clients, n+1, n-1, that speak seriously and with conviction on topics that other confined occupants observe with the amused curiosity of a visit to the zoo. Sometimes silhouettes in the background hint at a teenager stuck at home, or the outline of a spouse, if it isn't the very same spouse (for those who forgot to turn off their mic or camera after speaking) who just connected to another meeting in the adjoining room. Sometimes children stop and stare at the screen, only to exclaim in a disappointed tone, "This is your work?" There are also conjugal conflicts that spread to the screen, with slamming doors or harsh words muffled behind the bedroom wall. Or pet noses (dogs, cats, rabbits) that appear in close-up, sparking hilarious uproar.
Schedules, working conditions, hygiene and security, the quality of life at work will adjust according to strictly professional criteria (what a consultant for social responsibility and the environment, a call center employee for a telecom operator and the artistic director of a major advertising agency have in common, for example, is that they are all professions that can easily be exercised from home) and the more personal issues of the size and comfort of one's home (some employees cannot resist taunting their colleagues, confined to tiny studio apartments, by calling them from their gardens!), which will itself be linked to more subjective, perhaps even poetic, skills.
One such skill (perhaps the main one) is the capacity to look deeply inward. Deep enough to resist the onslaught of information and inflation of virtual exchanges inherent to this reduced freedom of movement. How else can we avoid becoming victims of infobesity? Contrary to what the proliferation of still lifes on our screens (already operating in most open spaces, sometimes for hours on end) would have us think, immobility is in no way the antithesis, nor the magical remedy for the inherent disorders of our society of acceleration (sociologist Harmut Rosa even posits an absolute equivalence between the concepts of alienation and acceleration!) if it doesn't entail a renewal in how we participate in our immediate sensory environment. Am I really sure I did everything possible to better inhabit my home and my own body? From practicing yoga to contemplating the clouds, from transcendental meditation to hours observing a crack in the wall, by way of online Pilates tutorials, any and all methods are valid if they help us reconnect with the exploration of a place that all the Henri Michaux in the world could never fully exhaust: the space within.
Translation : Maya Dalinsky Cover: Jérôme Bosch, Ship of fools (ca 1500), oil on pannel, 33 x 58 cm. Musée du Louvre
[wp-faq-schema accordion="1"]
Do you want to react?
[wpforms id="17437"]